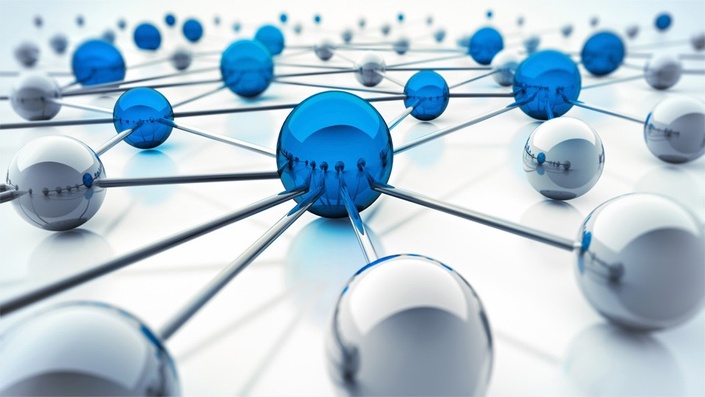 Masterclass: MLM 4.0 - How to Build Your Network Marketing Business Online
MLM Masterclass - Learn How to Sell Products Online Within the Rules Set by MLM Companies You Affiliate With
Watch Promo
Enroll in Course
Transform Your Affiliate Business! Go Online, Go Global
And Gain Thousands of Prospects and Customers!
Direct Selling, Multi-level Marketing and Network Marketing are terms used to describe a dynamic industry that sees many entrepreneurial minded individuals taking a chance on themselves to make extra income through promoting the products and services of 3rd party companies. A person often embarks on this venture due to the promise of making ever increasing financial returns as they continue to work the business over a number of years.
They are often brought into the venture through a friend who has signed them up, through a person they talked to at a booth in a trade show, or through the product itself which they have heard about and wanted to try; starting out as a customer first and as a sales affiliate next.
Starting such a business is undeniably hard work, especially at first when you have to learn the art of selling to others one on one - face to face. Doing this is a fearsome thing for many and frequently after buying into something and paying up front for your "Starter Kit" of some sort and after trying to meet your baseline monthly quota so that you meet the requirements of getting paid each month (which often means when starting out that you are buying significant quantities of the product yourself to meet your monthly baseline required quotas - sound familiar?), many of you will give up after several months of effort and the spending a lot of your personal cash.
But some of you persevere. You persevere because you are stubborn and refuse to quit or the goal is too important to you for your future. MLM's push you to do the face to face selling more so than the online selling because it is face to face where potential buyers can see your passion for the product which improves your odds of making the sale. Also, the company does not want to create a bad name for themselves by having 1,000's of would be product marketers out there on the Internet spamming 10's of thousands of people to try to make a sale because it is easier to reach out this way, impersonally, than it is to get in front of someone and sell to them - one on one - face to face. So they will regularly put some very strict rules in place about what you can and cannot do online when representing their company - and who can blame them - it is their brand you are representing out there.
This course is designed to help a sales affiliate succeed online within the boundaries set by these types of rules with which I am very familiar. I have not just been a sales affiliate for a number of MLM's in my day, I have also been the founder of and owner of a successful payment services platform that many "Network Marketing" companies have used to pay their sales affiliates globally.
So join me in this course which I have created to help out the newer MLM sales affiliates. I can help you by taking away some of your "face-to-face selling fears" by showing you what you are usually allowed to do online to gain initial prospects without having to "Cold call" them, how to set things up on the Internet to bring in initial prospects to your new business, and how to build a name for yourself online that can be even bigger than the MLM products you are pushing - so you are making money from a number of different directions online.
See you on the inside!
Best wishes,

Dan Grijzenhout - Class Creator
Your Instructor
About Dan Grijzenhout: For close to thirty years, Dan has been a professional business and information systems consulting professional working to executive levels for both private and public sector organizations globally, a number of which were "Fortune" level enterprises. Dan has founded, operated and sold an online global payment services company that moves millions of dollars on behalf of its 100,000 plus account holders annually; he has been interviewed on the show "World Business Review" by former head of NATO and Secretary of State, General Alexander Haig, for his work in advanced digital and online telecommunications services and nation-wide online and card based "Loyalty" programs; and now, semi-retired, works at writing and building training programs to share his years of experience with others interested in online entrepreneurship.
Social Media Marketing, Content Creation and Authorship: During the past few years, Dan has focused nearly all his time and energy on designing and building online marketing systems and social media marketing platforms. In fact, Dan recently completed a two year project as the project manager and chief architect to build a marketing system used by several major airlines, travel agencies and Fortune Level manufacturing corporations. Dan has written, self-published and self-marketed seven books now being sold through Amazon Kindle and Create Space; he has written and published over 40 social media related training/learning articles, and has created over 200 training videos and knowledge enhancing video podcasts. Dan currently has over 10,000 students taking his 35+ training courses online!
He has gained expertise in many online content creation and online advertising tool-sets and websites and has over 20,000 followers on social media platforms and training platforms. Two other useful places to find Dan's content online include:
https://youtube.com/DanGrijzenhout123 : View Dan's created videos posted on YouTube and SUBSCRIBE!
http://howtoguru.org/ Dan's primary business site. This site contains content, discounted course coupons, access to Dan's published books and: Software, electronics and other products that Dan has experience with and recommends as being of good quality.
A Few Testimonials...

Vancouver Island University Student: "First of all, I enjoyed your course immensely... I really admire all you have done and your great level of expertise of online businesses. I will be looking out for more of your courses."
Ronald Nats (Computer Security): "Excellent presentation by an expert who talks the walk and walks the walk."
Paige Uttley (Book Publishing): "Love the course. It is pertinent to publishing currently, which I found to be a great help."
John Pennington (Photo Coloring Books): "It's a fun idea and the instructor is a very good presenter."
Faten Hariri (Professional Consulting-2) "Excellent!"
Weerasak Sroykham (Professional Consulting-1): "Very Good Udemy Online Learning Course. Thank you very much. Weerasak Sroykham. IT Consultant Team Lead."
Shawn Miller (Professional Consulting-1): "Good quality training with an instructor that seems to know what he is talking about."
Della Luce (Entrepreneurship and Retirement): "I found this course very informative and easy to follow and understand! Very impressed .. I will be taking more."
Course Curriculum
Defining Your Business Niche and Building Niche Authority
Available in days
days after you enroll
Building Your Business Systems Infrastructure
Available in days
days after you enroll
Frequently Asked Questions
When does the course start and finish?
The course starts now and never ends! It is a completely self-paced online course - you decide when you start and when you finish.
How long do I have access to the course?
How does lifetime access sound? After enrolling, you have unlimited access to this course for as long as you like - across any and all devices you own.
What if I am unhappy with the course?
We would never want you to be unhappy! If you are unsatisfied with your purchase, contact us in the first 30 days and we will give you a full refund.